Lenten Parish Mission- February 18th-20th, 2023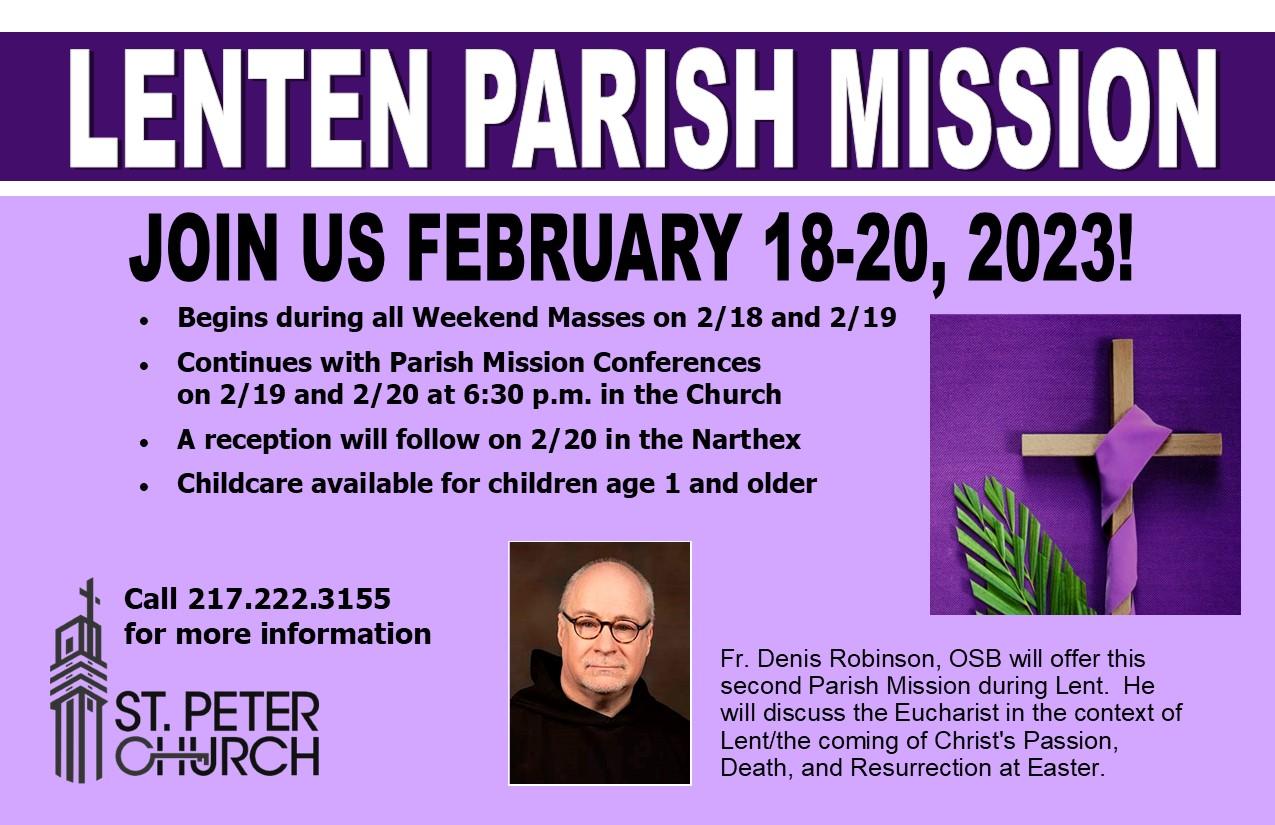 Begins during all Weekend Masses on 2/18-2/19
Continues with Parish Mission Conferences on 2/19 and 2/20 at 6:30pm in the Church
A reception will follow on 2/20 in the Narthex
Childcare available for children ages 1 and older
Call the Parish Office at 217-222-3155 if you have questions or need more information.
The Marriage Course (7-Week Course)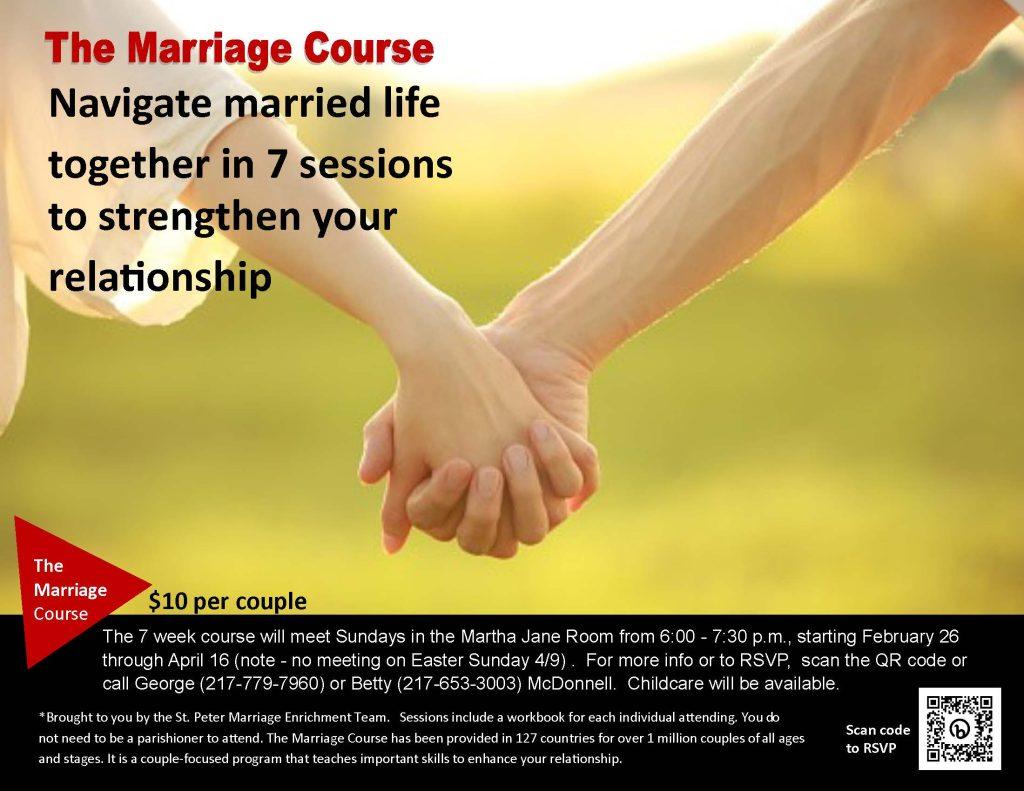 7- Week Marriage Course
Starts 02/26/2023 and lasts until 04/16/2023
No Class on Easter Sunday 04/09
Childcare will be available
To RSVP scan the QR Code or call George (217-779-7960) or Betty (217-653-3003) McDonnell
March Madness-03/23/2023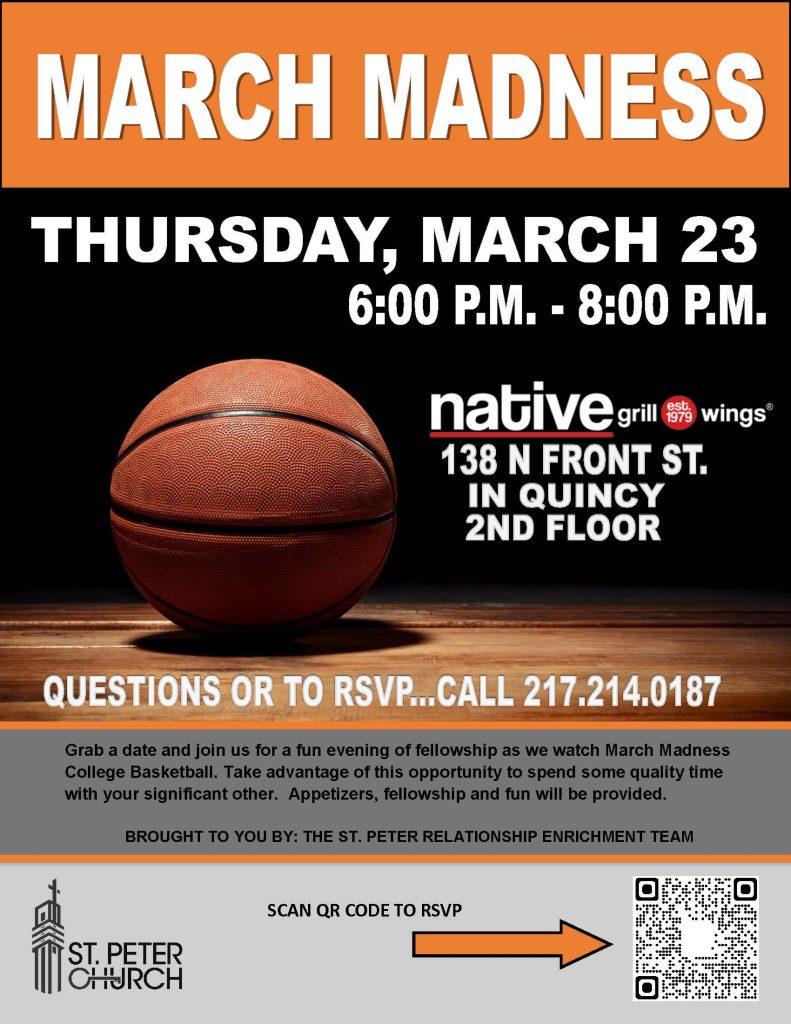 Native Grill and Wings
Grab a date and join us for a fun evening of fellowship as we watch March Madness College Basketball.
Appetizers, fellowship and fun will be provided.
Questions or to RSVP... Call 217-214-0187. You can also scan the QR Code to RSVP for this event.
Upcoming Events with more details coming soon!
April 28th, 2023 - Mini Golf 7pm
May 20th, 2023- Block Party 6-8pm
June 25th, 2023 - Winery Event
July 28th, 2023 - Parents Night Out